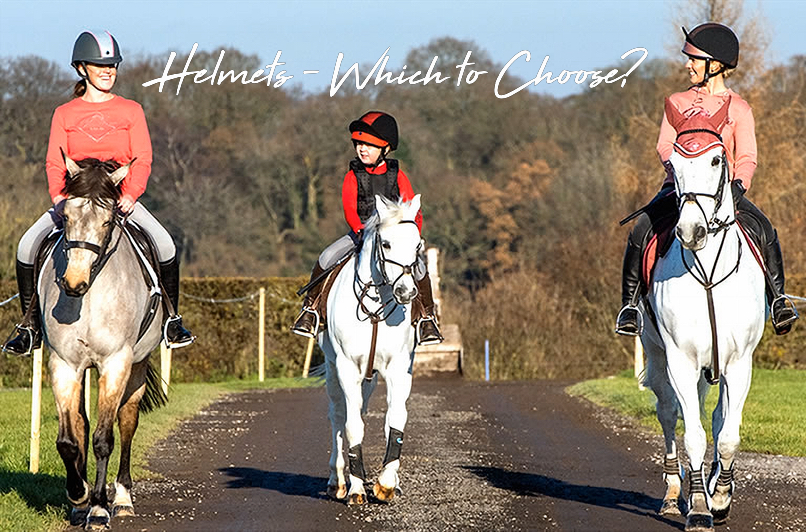 Riding Helmets - Which ones to choose?
Your riding helmet is the most important piece of gear you will buy either for yourself or for your child. It is required for all competitions and at most barns for every time you ride. Many riders also put on their helmet while working with their horse in the barn or on the lunge line. There are many helmets to choose from, but they are all designed specifically for riding to protect the rider's head from the kind of trauma that can occur from a fall or from an impact while in the saddle. Some questions to ask before making your choice...
For the occasional ride?
For your riding lesson program?
For Competition?
Interested in the most current technology?
Is style important?
What discipline do you ride? Eventing? Dressage? Hunters?
Do you want to wear your hair up and down so need easy adjustment?
Does your head sweat a lot when your ride so need ventilation?
Are you looking for Sun Protection?
Oval rather than standard round head shape?
In general, features and materials drive the price of a helmet, so a basic no frills helmet will cost a lot less than the latest MIPS technology helmet that has lots of interchangeable panels for a customized look. All helmets have ASTM, SEI seals to show they have passed their safety standards.
Whichever helmet you chose - the right fit is imperative.